Educator's Guides
Kansas Natural Resources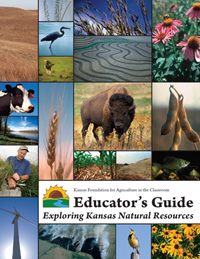 Designed for teachers, this guide highlights the biomes and water ecosystems of Kansas, including showcases featuring specific Kansas resources and profiles of Kansans in related careers.
Plants: Kansas Crops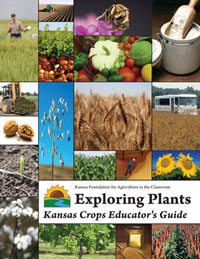 Designed for teachers, this guide investigates Kansas plants and crops in-depth. The final unit, "Heroes in Agriculture," highlights leaders who have made a difference in a variety of career fields.
***Permission is granted, without written request, for an educator to reproduce copies of materials in this book for classroom use only. The reproduction of any part for an entire school or school system, for commercial use, or any other use is strictly prohibited without written permission from Kansas Foundation for Agriculture in the Classroom.