News
2020 Teacher of the Year Winners
July 29, 2019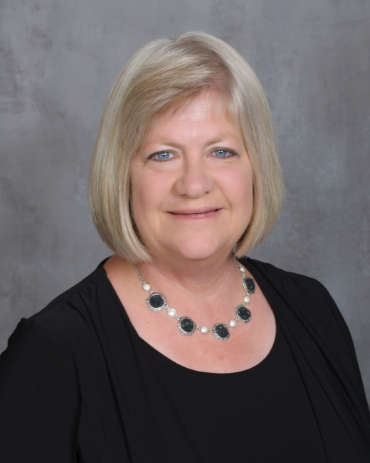 MANHATTAN, KANSAS, July 29, 2019 – Patricia Wolfe, a K-12 special education teacher at Lakemary Center in Paola, was recently named the 2020 Janet Sims Memorial Teacher of the Year by Kansas Foundation for Agriculture in the Classroom (KFAC).
KFAC's Janet Sims Memorial Teacher of the Year award recognizes teachers who instill a passion for learning about agriculture within their students. KFAC honors one teacher annually who has successfully integrated agricultural education into his or her pre-existing curriculum.
Wolfe is in her 11th year of teaching where she devotes classroom time to learning life skills. Each class plants, tends and harvests their own raised beds' vegetables. They also take turns tending to the flowers as well as feeding and watering the goats, pigs, chickens, rabbits, and dogs that live at the school.
Each of Wolfe's lessons has to be flexible to fit each student's IEP or Individual Education Plan. While some students write down the answers to questions, others are verbal, point or demonstrate their personal comprehension of the concepts taught, based on their abilities.
The community has been very generous in providing the Lakemary Center with monetary donations and labor from many local volunteers and organizations to make this project possible.
"Our school provides opportunities for all to learn according to their abilities and strengths," Wolfe said. "I have the enjoyable job of being able to provide students with hands-on learning in an outdoor setting that helps them also learn about agriculture."
Wolfe will be recognized during the 2019 KFAC Annual Meeting to be held in Manhattan in November and will receive an all-expense-paid trip to the 2020 National Agriculture in the Classroom conference to be held in Salt Lake City, Utah. Wolfe will also be considered for the 2020 National Excellence in Teaching About Agriculture Award, presented by National Agriculture in the Classroom.
Kansas Farm Bureau Foundation for Agriculture Excellence in Teaching Awards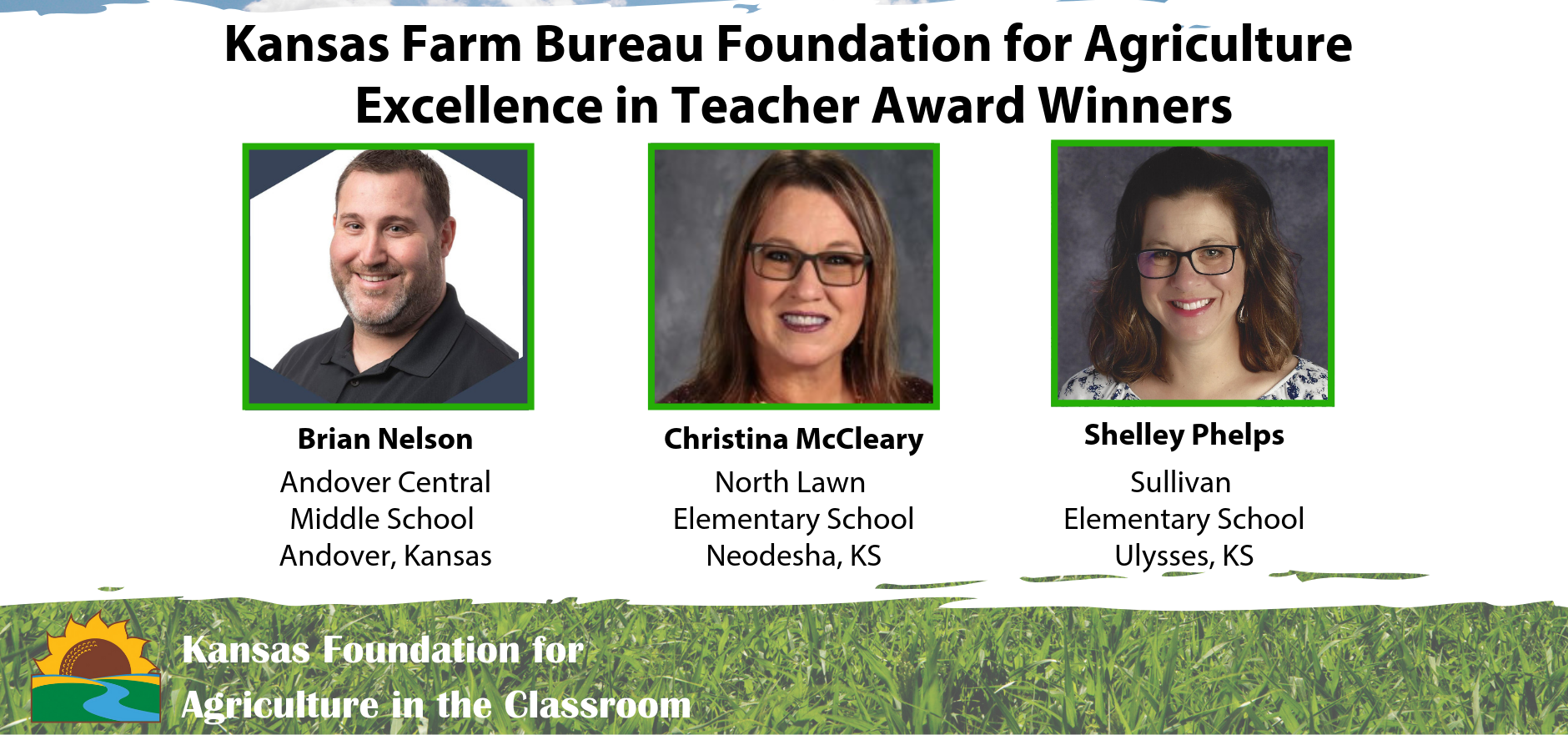 In addition to the KFAC Teacher of the Year, three teachers will be recognized during the KFAC annual meeting with the Excellence in Teaching award sponsored by the Kansas Farm Bureau Foundation for Agriculture. The Excellence in Teaching awards are given to exemplary teachers who integrate agriculture into their classroom lessons and curriculum.
Brian Nelson is a seventh-grade science teacher at Andover Central Middle School. Nelson approaches the science classroom with the lens of agriculture integration. He has excited his students through hands-on labs that address plastic alternatives. Nelson is also currently pursuing a relationship with Wichita Public Schools to expand its ag-based middle and high school curriculum.
Christina McCleary, a fourth-grade teacher, uses a project-based yearlong lesson focused on designing, implementing and caring for a class garden. This project is part of the North Lawn Elementary school redesign and focuses on the five Kansas Can Outcomes. She is starting to see students' social-emotional growth by providing collaborative activities through the class garden.
Shelley Phelps is a third-grade teacher at Sullivan Elementary in Ulysses. Phelps works closely with her local extension office to provide her students with lesson opportunities such as Bread in a Bag, chickens and raised bed gardens. She enjoys providing many different learning areas to her students to ensure that everyone can find their place in agriculture from weather to art and plants to animals.
Each of these winners will receive their choice of a $600 scholarship to attend the 2019 NAITC conference or a $200 gift certificate to purchase classroom supplies.
More information about these awards, including past winners, can be found on the KFAC website at www.ksagclassroom.org.