News
2019 Teacher of the Year Winner
July 31, 2018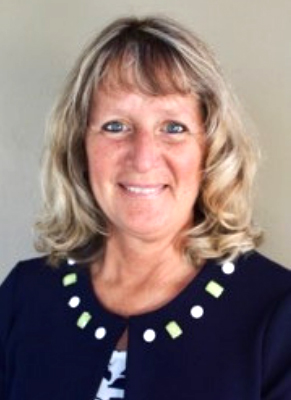 MANHATTAN, KANSAS, July 31, 2018 – Nancy Smith, a first-grade teacher at Bentwood Elementary School in Olathe, was recently named the 2019 Janet Sims Memorial Teacher of the Year by Kansas Foundation for Agriculture in the Classroom (KFAC).
KFAC's Janet Sims Memorial Teacher of the Year award recognizes teachers who instill passion for learning about agriculture within their students. KFAC honors one teacher annually who has successfully integrated agricultural education into his or her pre-existing curriculum.
Smith is in her 15th year of teaching where she devotes classroom time to monthly agriculture themes. Her classroom is active, engaged and hands-on. Smith's classroom took on a very unique project this last year. The class watched the chicken hatching process, built a "chicken playground," and learned about business principles by taking out a loan and selling the playground equipment to a school employee.
The Bentwood community has responded positively to Smith's efforts. The chicks that are hatched are now displayed at the school open house to expose more of the community to the learning occurring at the school.
"The impact of being able to integrate an agriculture/farming unit was enormous," Smith says. "My students have never been so engaged as they were during the chicken hatching, chicken playground building and seed planting."
Smith will be recognized during the 2018 KFAC Annual Meeting to be held in Manhattan in November and will receive an all-expense paid trip to the 2018 National Agriculture in the Classroom conference to be held in Little Rock, Arkansas. Her trip will be sponsored by High Plains Journal and Ag AM in Kansas. Smith will also be considered for the 2019 National Excellence in Teaching About Agriculture award, presented by National Agriculture in the Classroom.