Kansas Lesson Plan
Poptastic Grain Sorghum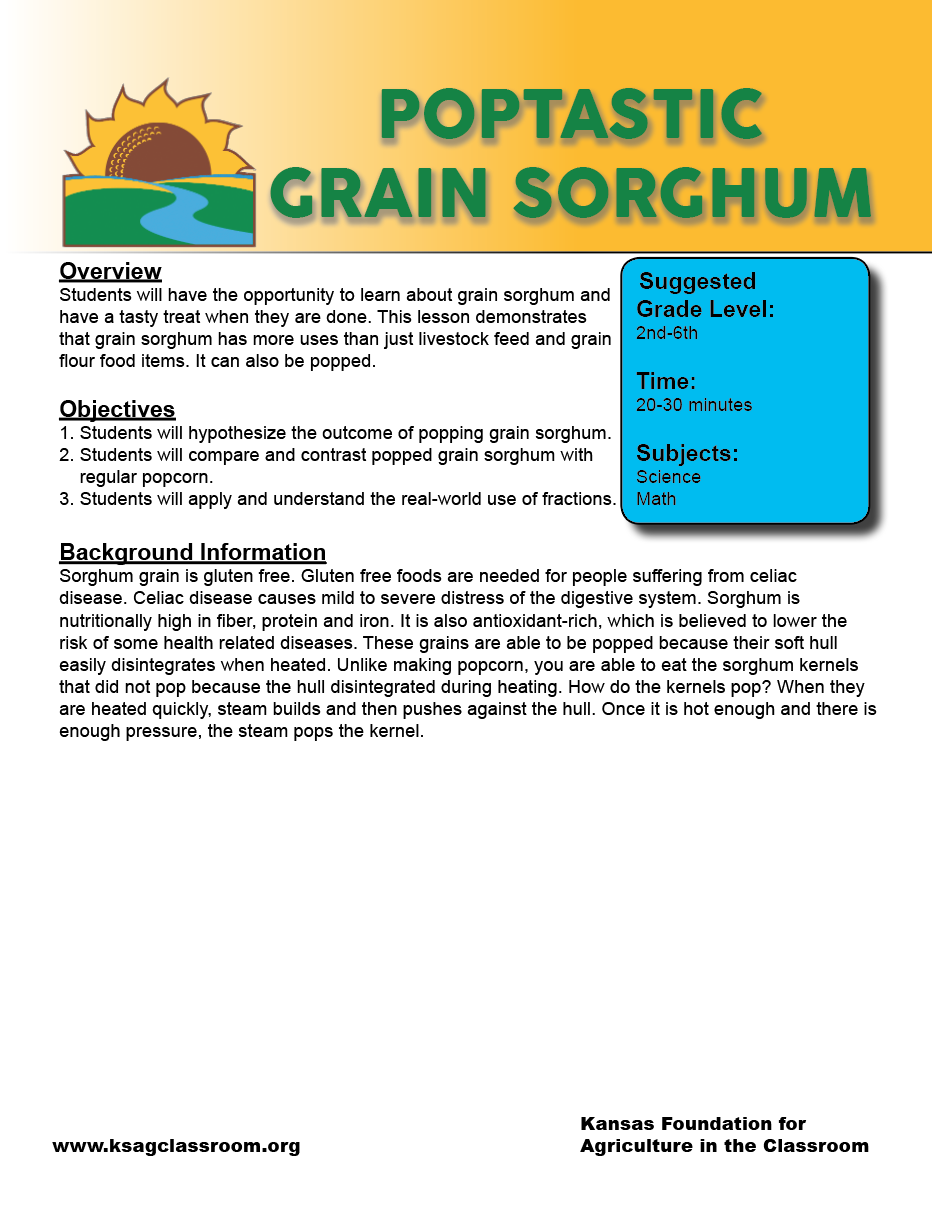 Students will have the opportunity to learn about grain sorghum and have a tasty treat when they are done. This lesson demonstrates that grain sorghum has more uses than just livestock feed and grain flour food items. It can also be popped.
Suggested Grade Level
2nd – 6th
Time
30 minutes
Subjects
Science, Math
Objectives
Students will hypothesize the outcome of popping grain sorghum.
Students will compare and contrast popped grain sorghum with regular popcorn.
Students will apply and understand the real-world use of fractions.
Supporting Educator's Guide Chapters